Attend Our Virtual Campus Experience Day
We are excited to host an in-person Virtual Campus Experience Day
(Prep - Year 6) at King's Christian College, Pimpama campus, on Wednesday, 7 June 2023, from 9am to 11am.
At our Virtual Campus Experience Day, you'll have the opportunity to learn more about Virtual Campus and explore the unique features of our online learning program. Whether you're a first-time attendee or have joined us at previous events, there's something new and exciting to discover at our Virtual Campus Experience Day.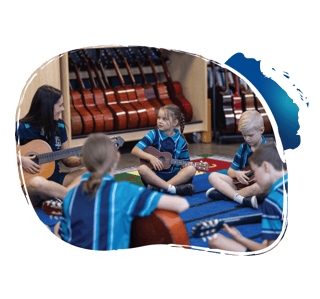 We'll be hosting a series of short but informative classes that will give you and your child a sneak peek into the exciting world of our specialist classes that Virtual Campus students can experience during their fortnightly on-campus day.
From health and physical education to art, and music to STEM, our specialist classes are sure to pique your child's interest and offer you a preview inside the classroom at the subjects that your child can experience as a Virtual Campus student.
You'll also have the opportunity to meet our dedicated Christian teachers and staff and experience the dynamic and engaging curriculum that King's Christian College offers.
As part of the Virtual Campus Experience Day, attendees will experience a chapel service that will allow them to see, first-hand, one of the defining features that set King's apart, making it not only an excellent educational institution but an exceptional Christian community, where students can learn, grow, and thrive both academically and spiritually.


Distance Education with a Difference
King's has provided exceptional Christian education for over 40 years. Our Virtual Campus is an extension of our long-standing reputation for student success, high academic results and excellence in sports and arts.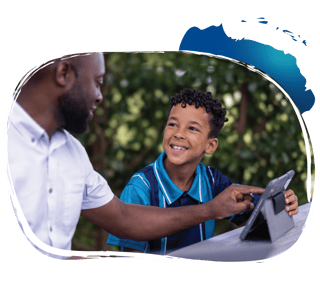 King's Virtual Campus is a unique distance education hybrid for Prep to Year 6, with the benefits of a fortnightly on-campus connection at our Pimpama Campus on the Gold Coast.
Our Virtual Campus online learning is facilitated through teacher-led content, developed and delivered by our professional staff through a combination of pre-prepared resources and real-time online lessons.
Unlike traditional distance education and online learning, we offer students the opportunity to attend an on-campus day every fortnight where they can participate in specialist lessons and experience chapel services with other students. This unique approach not only allows students to develop social connections but also allows them to receive support from their teachers. Our on-campus days offer a dynamic learning experience that enriches and deepens your child's online learning experience.
Are you curious about what your child's on-campus days will look like as a Virtual Campus student?